Meet Microsoft Surface Laptop 5
When your team's work speaks for itself, things can get loud. With lightning-fast performance, sleek portability, true-to-life video calls, PixelSense™ touchscreen display, and built-in security, Microsoft Surface Laptop 5 enables your team to do what it does best: Deliver impact with speed and performance.
Contact Us
Have a query? Contact us now and we will get back to you with help.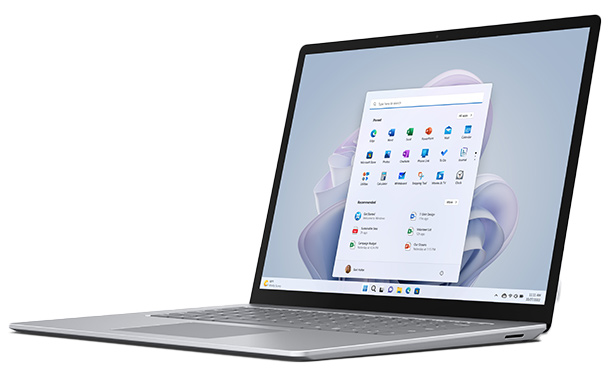 Benefits
Feel like you're face-to-face with clients and coworkers in flattering, true-to-life video with great low-light capabilities.
Give IT peace of mind knowing that your company, customer, and employee data are safe and secure with Windows 11 Secured-core PC, featuring a removable hard drive for data retention.
Some days there's just no time to waste. Get back to work within seconds of opening the lid with Instant On. Plus, sign in securely with Windows Hello password-free sign-in.
Blazing fast, sophisticated style
Get multitasking speed with 12th Gen Intel® Core™ processors built on the Intel® Evo™ platform, long-lasting battery, and your choice of size and colour in a sleek and beautiful touchscreen laptop design.